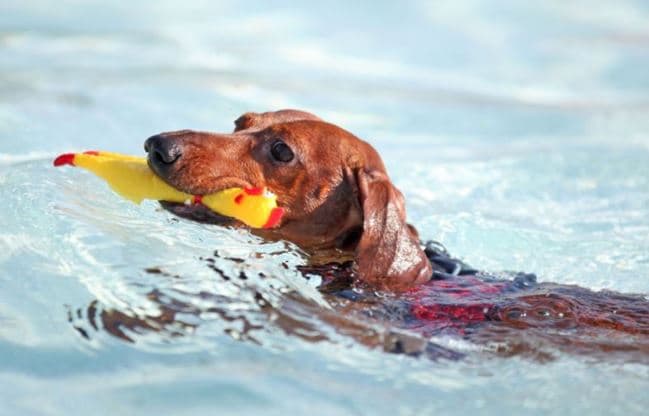 Yep, the "dog days" of summer are here. And as the sun continues to bake on our Texas landscape, now is the perfect time to start thinking about how you and your pet are going to beat the heat and have fun at the same time. One great way to accomplish this goal is by attending the 14th Annual Doggie Splash Day on Saturday, August 12.
From 9 a.m. to noon, you and your furry friend are invited to Vanston Pool, located at 2913 Oates Drive, to swim, play and have a ball. If your dog is the competitive type, they can take part in a variety of competitions, including "Doggie Dive" and swimsuit contests. Pups who can wow the judges with their awe-inspiring costumes and exceptional diving and swimming skills will be eligible for some cool prizes – new dog dishes, toys and treats.
For safety reasons, all attendees will need to show proof of their dog's current vaccinations, and all animals have to be with someone who is 16 or older. Other than these requirements, all you and Fido have to do is show up ready to have a great time.
Admission is $5 for you and your pet. Additional spectators are $1 each and $2 per dog. Put on by Mesquite Parks and Recreation Department, the event is sure to be a waggin' good time for you and your four-legged companion. Please visit City of Mesquite's official web site for further details.