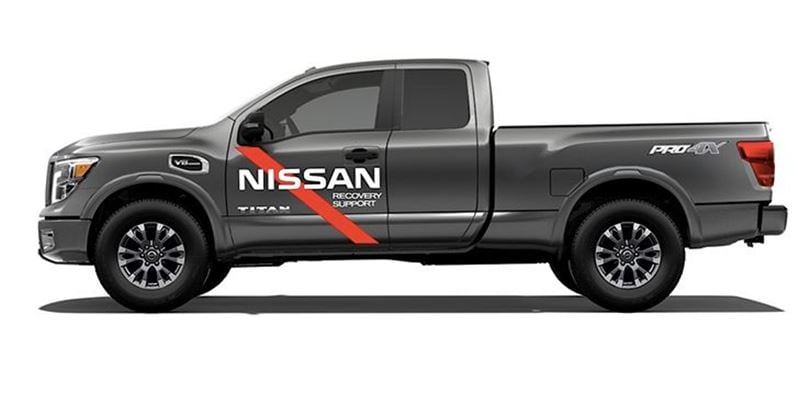 The devastation caused by Hurricane Harvey has left many folks in the southern part of our state in dire need of help and assistance. Nissan understands this, which is why the automaker just announced that it will make an immediate $150,000 cash donation to the American Red Cross in support of those who were affected by this catastrophic event.
Nissan will also match employee donations of up to $100,000 to the American Red Cross. Plus, 20 Nissan TITAN trucks will be made available to help support organizations that are assisting victims along the Gulf Coast in rebuilding their lives. All donations will go toward a variety of initiatives, including relief supplies, buying food, providing shelter and emotional support.
"The Red Cross will aid thousands of people in the coming weeks, including our customers, dealers and employees who are dealing with the aftermath of Hurricane Harvey, and we want the people of the region to know we are committed to helping them receive the assistance they need," said José Muñoz, Chief Performance Officer, Nissan Motor Company, Ltd., and Chairman, Nissan North America, Inc.
Nissan Motor Acceptance Corporation (NMAC) and INFINITI Financial Services are also working hard to reach out to those who reside in the FEMA-designated disaster areas to provide help with car payments through extensions and deferrals.
To apply, NMAC customers are encouraged to call (800) 406-5895. INFINITI Financial Services customers should call (800) 406-5895 to learn more.