Used Cars for Sale in Mesquite
Are you thinking of getting a used cars, truck or SUV in the Mesquite area? If so, make our dealership your first stop. We are proud to provide customers with a broad range of premium Nissan vehicles. We have the latest models in stock, as well as a large supply of quality pre-owned vehicles, too. Perhaps you're thinking this is the year you want to get the Frontier you've always wanted, or drive to work in a tech-savvy Altima instead.
While we can't assure you that any particular model will be on our lot, we encourage you to browse our inventory when you are searching for a used car. Our selection changes regularly, which means the car you're hoping to get might be on our lot. If it's not, you may find it at our dealership soon. If you have questions about a particular car or want to learn more about the benefits of buying a used car instead of a new one, our customer-oriented staff will gladly help out.
Why Should I Buy a Pre-Owned Vehicle?
Why you might wonder, should you choose to get a Frontier that's a year or two old instead of buying the latest model? There are many advantages to getting a used car instead of a new one. If you're looking to save money and upgrade to more luxury amenities, you may very well find that a used car satisfies your needs.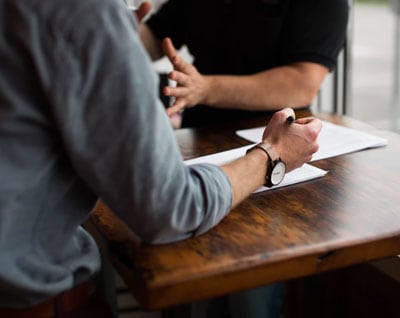 Overall, a used car will provide a better value than a new car. When you buy a car used, you are not subject to the same taxes of a new car. This means you can save quite a bit of money on the car's upfront cost. While you'll still probably have some interest rates to pay each month with a used car, your overall monthly loan payments will usually be less than what you'd encounter with a new car. And if you choose to lease a vehicle, your rates will also be lower than what you would find on a new car.
Getting a used car also means that you have more access to a range of higher-end features. If you've ever wanted to get amenities like a sunroof, leather seats, and a leather-wrapped steering wheel, buying a pre-owned Nissan can make that happen.
Where Can I Find Quality Used Cars?
Not knowing who owned a car before you can raise some question as to the vehicle's history and quality. However, with our stringent inspection standards, we lay your fears to rest. Every vehicle that we get is carefully and thoroughly inspected to make sure it is problem-free. Only when we know a car is safe and sound to drive do we offer it for sale. If you have questions about our inspection standards, don't hesitate to ask!
You have many factors to consider when buying a used car. But one thing you don't have to decide on is where to get your next car. With a large inventory and a helpful, customer-oriented staff, we are here to help with all your car shopping needs. Just call or visit our website to learn more and arrange a test drive at your convenience.