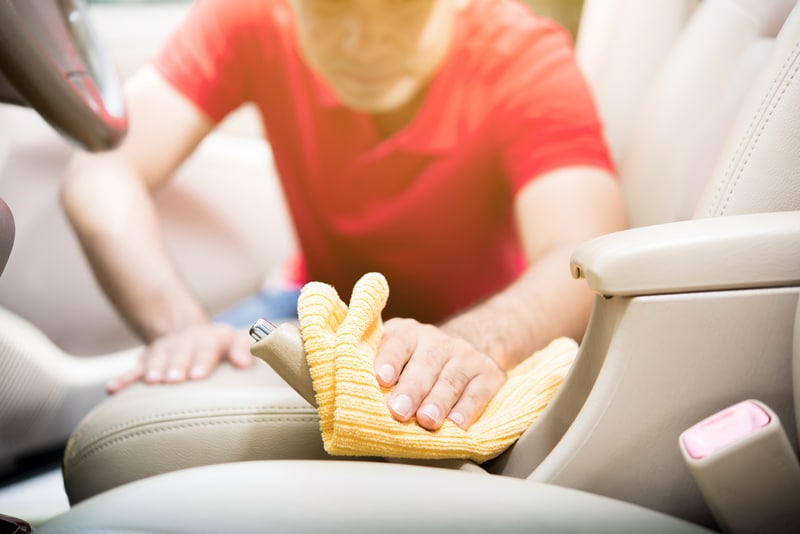 We get it, you're busy. But that doesn't pave the way for you to neglect the cleanliness of your car, truck or SUV. Keeping a neat and orderly vehicle will not only help hold its value, but it will keep you organized. Check out our top tips on how to keep your vehicle's cabin looking its best below.
Bring a Trash Can
Stop throwing your junk on the floorboards. Instead put your empty coffee cups, wrappers and napkins in a plastic bag or trash can.
Use Bins
You can find these at Wal-Mart for a couple bucks each, and they will do wonders for your car's appearance and organization. We recommend keeping one in your trunk for groceries, sports equipment and shopping bags. Place the other bin behind the driver's seat to store cups, books, blankets and toys.
Keep Surfaces Clean
Use a damp towel to wipe down all hard surfaces inside your car, getting rid of dirt and debris that can prematurely age your vehicle.
Vacuum Carpets
If you have kids, your floor mats and carpets are probably loaded with food. Vacuum your car's upholstery at least once a week to stay ahead of the game.
Following the above steps will help protect your investment and make life easier for everyone who rides in your vehicle. If you simply do not have the time, bring your vehicle to us and we'll do the work for you! Schedule your online appointment today.