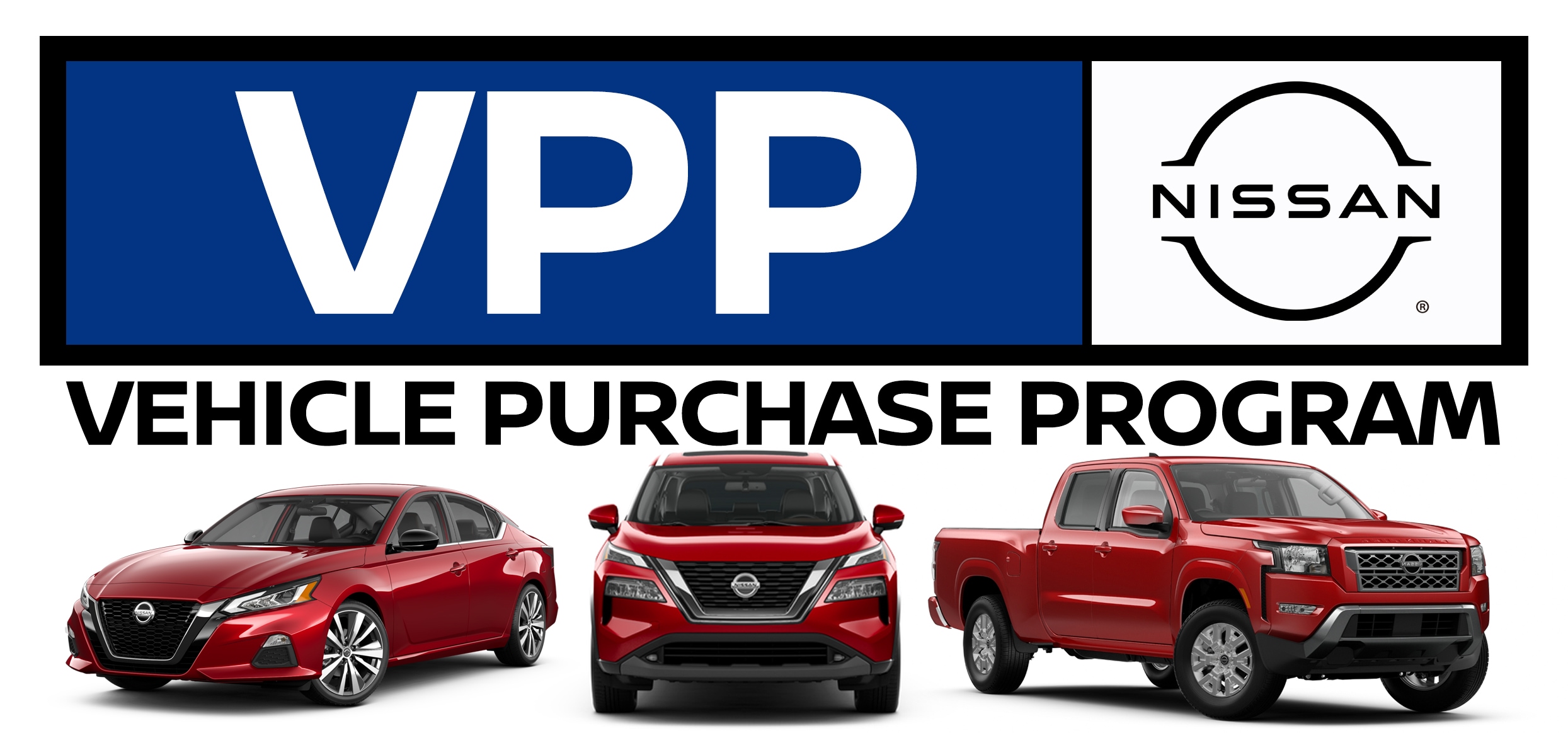 What is the Nissan Vehicle Purchase Program?
The Nissan Vehicle Purchase Program (VPP) provides suppliers of Nissan parts and resources with an incentive to purchase a new Nissan. It's the company's way of thanking their business partners for making them such a strong competitor in the United States. A pre-negotiated price is given. The business partner is treated with VIP service just like all Nissan buyers. Another great part about the program is that the employee still receives any special promotions and incentives as they normally would. Minimal fees such as a delivery charge are added, and the final purchase price is arrived at by the dealer. It's a no-hassle way to get a great deal on a new Nissan at Trophy Nissan.
Who Can Participate in the VPP Program?
In order to participate in the VPP program, you must fit into one of two categories. You must be a direct and full-time employee of a company that does business with Nissan North America or any of the Nissan Affiliate companies such as INFINITI. The second category is direct and full-time employees of authorized Nissan and INFINITI dealerships. For both qualifications, you must live in the United States. When participating in VPP, you'll meet with a sales manager at our car dealership who'll calculate the discounted price. Depending on your position, you may be asked for one or more of the following items:
Your NNA Employee ID.
Recent paycheck stub within 30 days. Salary information may be redacted for privacy.
Business card identifying yourself, your company, and your position.
Security badge or company ID with your name and photo identification.
Dated letter from employer or Human Resources with contact information and verification of employment.
These discounts apply towards the lease or purchase of a new Nissan vehicle. Some restrictions may apply, so it's best to check with Trophy Nissan regarding any pricing concerns. Your VPP claims administrator is unable to give any specifics regarding the pricing of vehicles. Additional accessories aren't covered under the VPP discount.
Contact Us For More Information
If you're interested in leasing a new Nissan or you'd like to experience the thrill of owning one for yourself, arrange for a test drive! You'll be able to check out all the comfort, convenience, safety, and technology features that Nissan has made possible throughout the years. Getting a discounted Nissan through the Vehicle Purchase Program is certainly a great deal that's too good to pass up. Contact Trophy Nissan to have your questions answered and get pricing information. We're happy to assist you with taking advantage of VPP today!