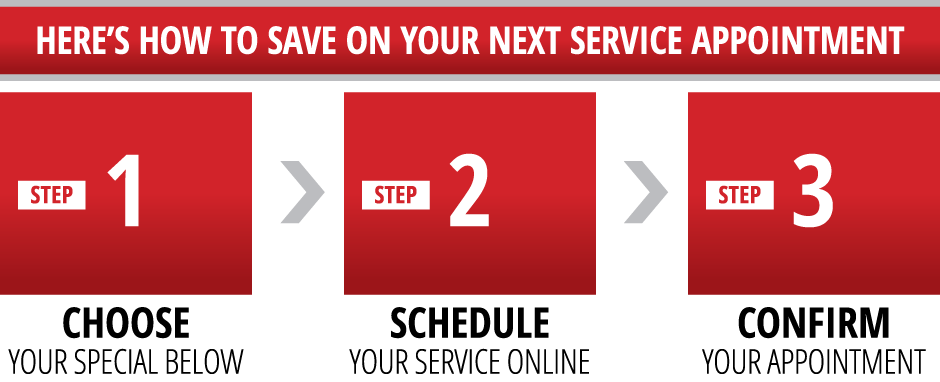 Car Service Coupons Available at Trophy Nissan
Vehicle maintenance is a fact of life. Neglecting your car's recommended maintenance can shorten the lifespan of its components and even the vehicle itself. Although car maintenance is necessary to keep your vehicle going strong, you don't have to pay a fortune for service. Our dealership aims to make car maintenance as affordable as possible while still giving your car top-notch care. From oil changes to tire rotations or a new battery, we encourage you to visit our website to learn more about the extensive car maintenance services we provide and the cost savings available through coupons.
Service Coupons
To help you save money on your car services, we offer a series of coupons to lower the cost of common kinds of vehicle maintenance. When your car needs a service appointment, we recommend visiting our website or calling us to inquire about current coupons that can help save money at your next appointment. Some areas where you may find cost savings include:
Tire rotation
Coolant system fluid flush
Oil change
Brake service
Fuel injection
Transmission fluid flush
Alignment check
Tire replacement
Brake inspection
Besides providing coupons for major service areas, we also offer cost savings for special occasions, such as our seasonal coupons that provide cost savings to recommended vehicle services based on the season. We may also have coupons available if your car needs replacement parts, such as discounts on tires if your vehicle needs to get a new set.
Scheduling Your Appointment
If your car requires service, we encourage you to check out the service page on our website to make an appointment. You can look for the service your car needs by choosing from a long list of common service options. If you see the service you need, click on the corresponding button to schedule your appointment. Don't forget to check or ask about coupons currently available for your vehicle's recommended service to lower the price.
Quality Parts and Service
When you visit our dealership for service, you and your car will benefit from top-notch customer service. Your vehicle will be in good hands at our dealership, as we provide expert care through our factory-trained technicians. You can enjoy various conveniences if you choose to stay during your car's appointment, or you can request a courtesy vehicle if you have places to go.
Contact our helpful dealership for service coupons and savings today.