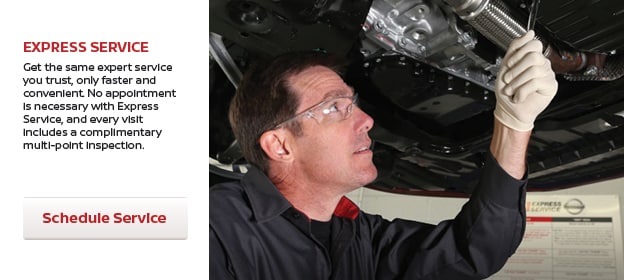 Complimentary Multi-Point Inspection
Timesaving and Convenient
With the hustle and bustle of everyday life, it can be difficult to find time to service your vehicle. At our dealership, we strive to make scheduling and receiving car maintenance a breeze. In an effort to accommodate our clients, we've created a streamlined express service. Thanks to this timesaving and convenient outlet, we take the hassle out of vehicle maintenance. While it's not necessary to schedule an appointment in advance, we've found that our consumers enjoy this added perk.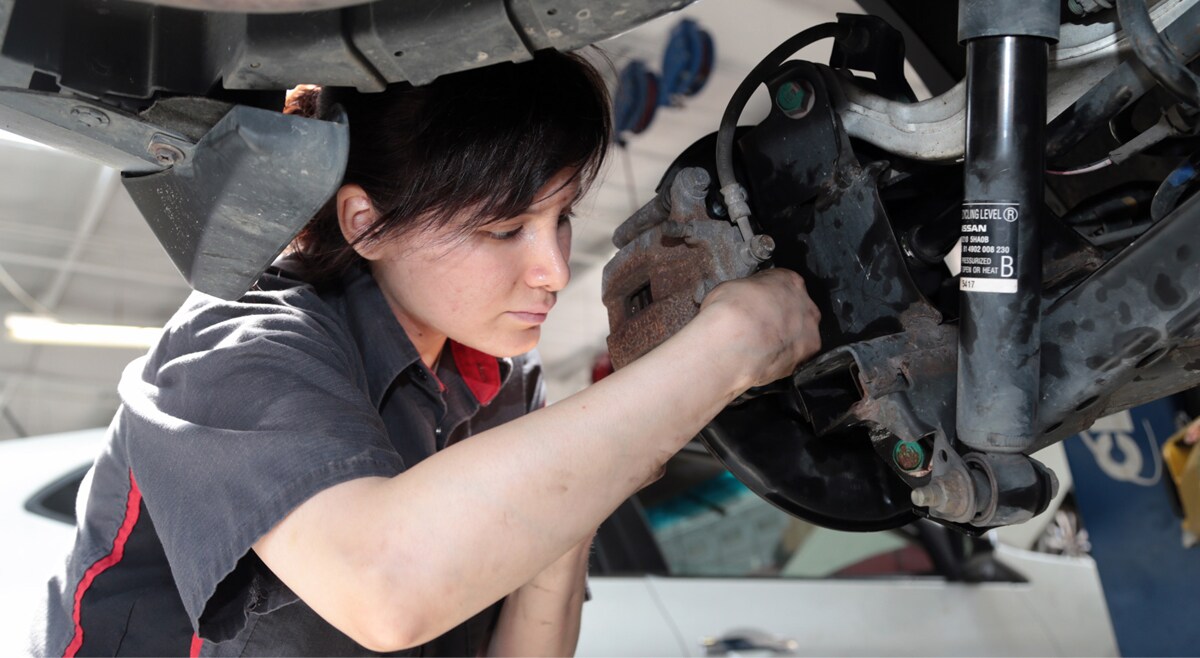 Do You Need A Tune Up?
Not only is our express service client-driven, but it's comprehensive as well. Whether you're looking for a tune-up or simply wish to prolong your car's quality of life, our robust products and services promise both. When you employ our express service, you'll receive the following, among other available  services:

Oil change
Filter change
Battery service
Tire alignment
Wiper blade replacement
Tire rotation
Filter service
With assistance from our highly skilled technicians, we deliver nothing short of satisfactory results. We use cutting-edge equipment to ensure efficiency and put a premium on high-quality workmanship. Best of all, you'll receive complimentary beverages and Wi-Fi while you wait. For a car maintenance service that's truly at your convenience, take advantage of our premium express solutions.
With increasing fuel prices throughout the country, performing maintenance on your vehicle is more important than ever. The following items can diminish fuel economy greatly if not replaced or serviced in their timely intervals. 
Incorrect oil weight and deteriorated viscosity (due to skipped oil changes)

Dirty engine air filter

Dirty/faulty spark plugs

Underinflated tires

Poor wheel alignment

Dirty fuel filters
These items, along with the engine having a check engine light on in conjunction with an engine misfire, will also contribute to loss of fuel economy.

Schedule an appointment with Trophy Nissan today if you are experiencing any issues with your car! 
Make an Inquiry
Service Hours
Monday

7:00 am - 6:00 pm

Tuesday

7:00 am - 6:00 pm

Wednesday

7:00 am - 6:00 pm

Thursday

7:00 am - 6:00 pm

Friday

7:00 am - 6:00 pm

Saturday

7:00 am - 5:00 pm

Sunday

Closed