Nissan Jobs Available Near Me
To be a salesperson in the automotive industry, one needs to be informed of the new models and their competitor models. The salesperson must also be able to compare different models of vehicles from various car manufacturers. This is important as it helps the customers to compare two models and decide which is the best vehicle. The sales representative needs good mathematical skills to carry out calculations while negotiating a deal. The sales representative needs to be self-confident and persuasive.
Why Join Our Winning Team?
Joining our winning team will put you on an exciting career path. Our team consists of talented and dedicated people who find it a pleasure to take care of our customers while learning from new experiences in a busy environment. Although many clients are empowered by the internet, giving them information on vehicle features, our team is well-positioned to provide even more profound knowledge on our vehicles. Our team is entrusted to advise our customers, helping them make the best decision to meet their needs. This is what makes our team stand above many other dealers.
Dealership Positions and Careers
If you have ever dreamt of working in the automotive industry, this is the place to be. At Trophy Nissan, we have several job positions in different departments. Those who have management skills can grow their experience and personal development skills in the administration department. Job seekers in the finance department also have a chance to show their capability by accurately managing finances and recording transactions. So, there is an ample amount of growth opportunity that exists at Trophy Nissan. Please apply online or contact us at Trophy Nissan today for more information on career opportunities in the Dallas area.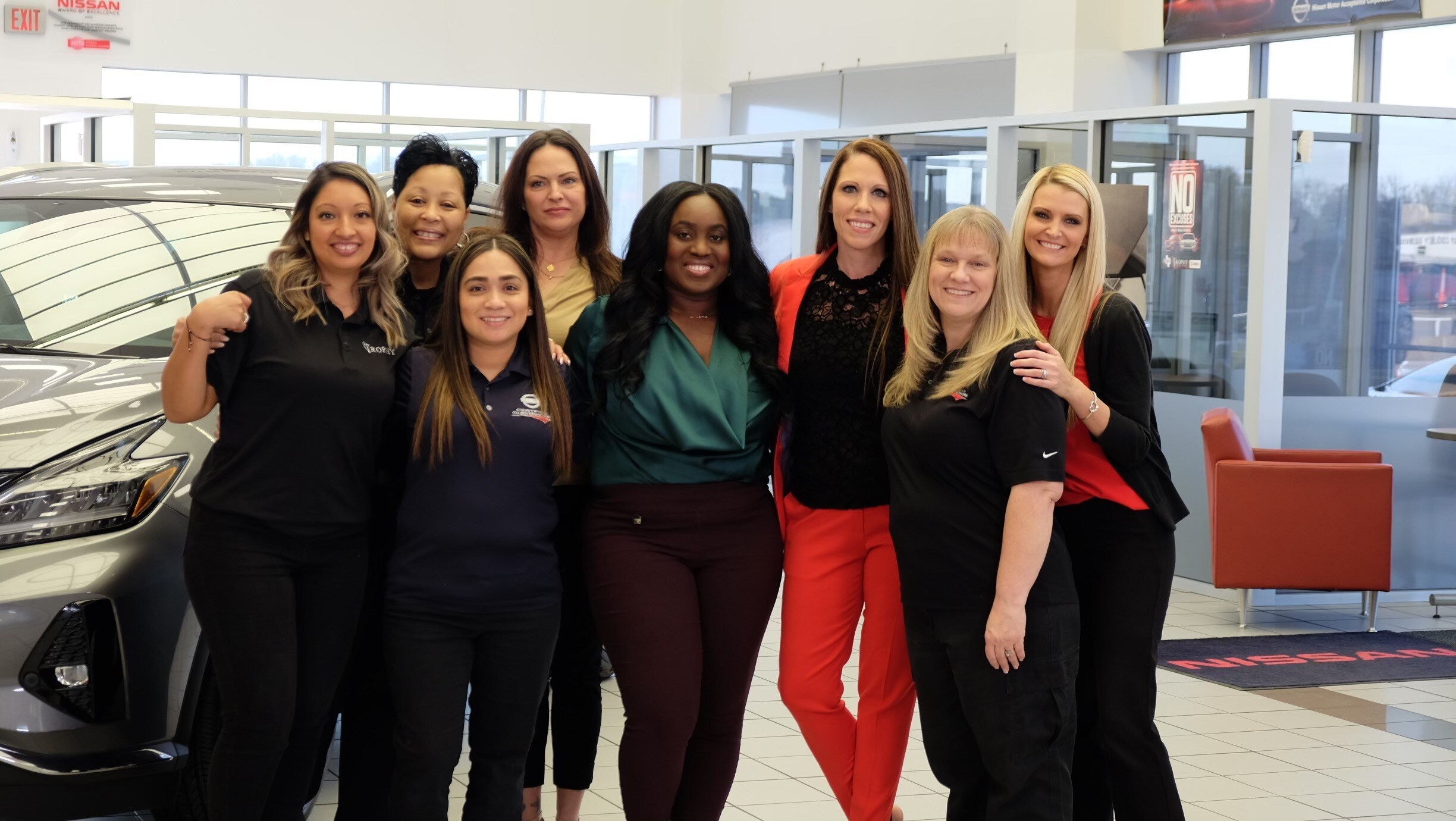 Hours
Monday

8:00 am - 9:00 pm

Tuesday

8:00 am - 9:00 pm

Wednesday

8:00 am - 9:00 pm

Thursday

8:00 am - 9:00 pm

Friday

8:00 am - 9:00 pm

Saturday

8:00 am - 9:00 pm

Sunday

Closed