Purchasing a new car is an incredible experience; however, the adventure doesn't end when you finalize your purchase. It's important that you continue to care properly for your car long after you purchase your vehicle. If you choose to sell your car at any point, you'll want to ensure that your vehicle retains as much value as possible so you can get a reasonable selling price. If you're wondering how you can effectively maintain your car's value over time, there are a few things you need to know about vehicle maintenance and care.
First off, make sure you bring your car in for regular maintenance checks and oil changes. If you have a vehicle warranty, you may need to bring your vehicle to the dealership for maintenance checks in order to continue to receive warranty coverage. In addition to changing the oil, maintenance checks are important since it gives you a great chance to discover if there are any minor problems with your vehicle that may need repair. When you fix small issues as they arise, you'll discover that your vehicle is less likely to develop a more serious issue.
It's also important that you pay attention to your vehicle's tires. When tires wear improperly, they can cause other problems for the vehicle. Additionally, most buyers don't want to have to deal with replacing tires when they make a purchase. Ensure that you have your tires rotated on a regular basis to protect your tires from wear and tear. If you notice a tire needs replacing, do this as quickly as possible.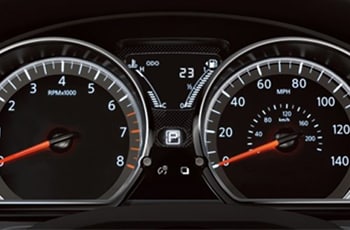 One of the most valuable steps you can take to protect your investment is to ensure you keep the interior of your vehicle as clean as possible. While most vehicle owners are fantastic at maintaining their car's exterior, sometimes drivers are not as meticulous about the inside of their car. Things like stains, upholstery tears, or damage to the seats can lower your car's value. Make sure you pay attention to the inside of your vehicle to ensure it stays as clean as possible.
No matter what type of vehicle you have, proper maintenance can help ensure you get a fair price when you're ready to sell your vehicle. If you'd like to learn more about how you can maintain your car's value, visit our service page or come see us in person at Trophy Nissan. We'd love the chance to talk with you about your vehicle and how we can help you keep it in great shape, so don't wait. Call us today to talk with an associate about proper car care and your vehicle.