Nissan Dealer Near Dallas Reviews the New Maxima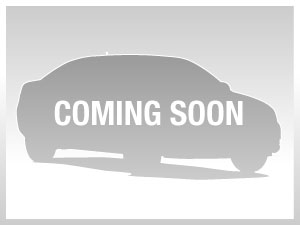 Nissan is determined to win the hearts and minds of North American drivers and they're on the right track with the 2015 Maxima. Nissan designers say they want to create "beautiful moving sculptures." Looking at the new 2015 Nissan Maxima in Dallas, you will probably agree they've achieved their goal. Our 2015 Nissan Maxima review will highlight the Maxima's design and talk about new features we think Dallas drivers will appreciate.
The new Maxima is boldly sporty with a low, wide stance, flowing hood lines and long fluid body sculpting to depict motion. You can fairly visualize wind tunnel air flowing over the low, back-sloping roof. Nissan's attempt to woo American drivers doesn't end at refined, futuristic automotive design. The new Maxima machine is engineered to feed your thrill of driving. Maxima's 290-horsepower V6 delivers 261 pound-feet of torque and is partnered with a continuously variable transmission to pull you from zero to 60 mph in about six seconds. Fuel economy flirts with the score mark for city driving and delivers a satisfying mid-twenties on the highway, so you can pretty much have your cake and eat it too; enjoying responsive power without regret.
Look for the new 2015 Nissan Maxima in Dallas in S and SV trim levels with varying option packages for luxury or sport add-ons. Offerings include features that will help you control the vibrant Dallas sunshine, from a climate controlled driver's seat to dual-panel sunroof and a powered rear-window sunshade. A long list of standard equipment includes ubiquitous connectivity along with such upscale amenities as dual-zone automatic climate control, sunroof and power-adjustable front seats on the S trim; the SV adds Bose sound and leather seating among other perks.
Compare Maxima to its vanilla competition like LaCrosse, Taurus, or even the Lexus ES 350 and we think you'll stick with Nissan. Use the Dare to Compare tool featured later in this 2015 Nissan Maxima review to investigate your own match-ups.�