Like oil changes and various other routine car services, battery inspections are essential in helping to keep the overall health of your battery and your vehicle up to par.
We recommend having your car battery looked at and tested every 3,000 to 6,000 miles. That way, you'll know if a problem exists before you end up stuck with a vehicle that won't start. If it has been a while since you've had a battery inspection in Mesquite, we recommend scheduling a service appointment online right away.
Keep reading to learn more about Nissan battery maintenance and how to tell if you may need a new battery below.
When Should I Get a Car Battery Replacement in Mesquite?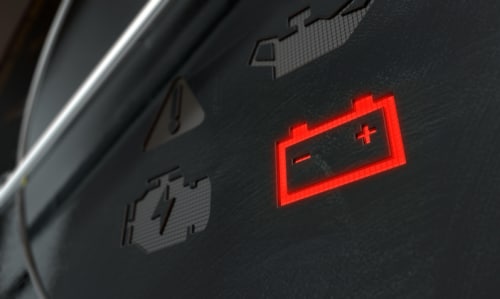 We get asked this question a lot at Trophy Nissan. Do you frequently need a jump start? Does it take a long time for your vehicle to start? If you answered yes to either of these questions, then it is probably time to have your battery replaced. Other symptoms of a bad battery include:
Power windows are unusually slow to move up/down
Check battery light is on
Exterior headlights are dim
Car lights flicker on and off
What You Can Do to Get the Most Out of Your Battery
Aside from bringing your new or used Nissan car into our onsite service center for routine battery service on N. Galloway Avenue, you can also do the below to make sure your battery lasts as long as it should:
Clean any battery corrosion off the terminals
Make sure your battery is tightly fastened
Ensure that all lights are off when leaving your vehicle
Maintain the overall health of your car, truck or SUV with scheduled services
Why Choose Trophy Nissan for Battery Service / Replacement?
At Trophy Nissan, our customers' safety is our top priority. Driving your vehicle around town with a faulty battery can put you and your passengers' safety at risk, which is why we highly recommend having routine battery inspections in Mesquite.
Plus, our team of factory-trained technicians know your Nissan best, so why bring your vehicle anywhere else? From outstanding customer service and high-quality car care to affordable pricing and various service coupons to help you save even more, we are confident that you'll appreciate everything that we have to offer.
To learn more about the various automotive services that we provide, please contact us today. We look forward to helping you get the most out of your vehicle!