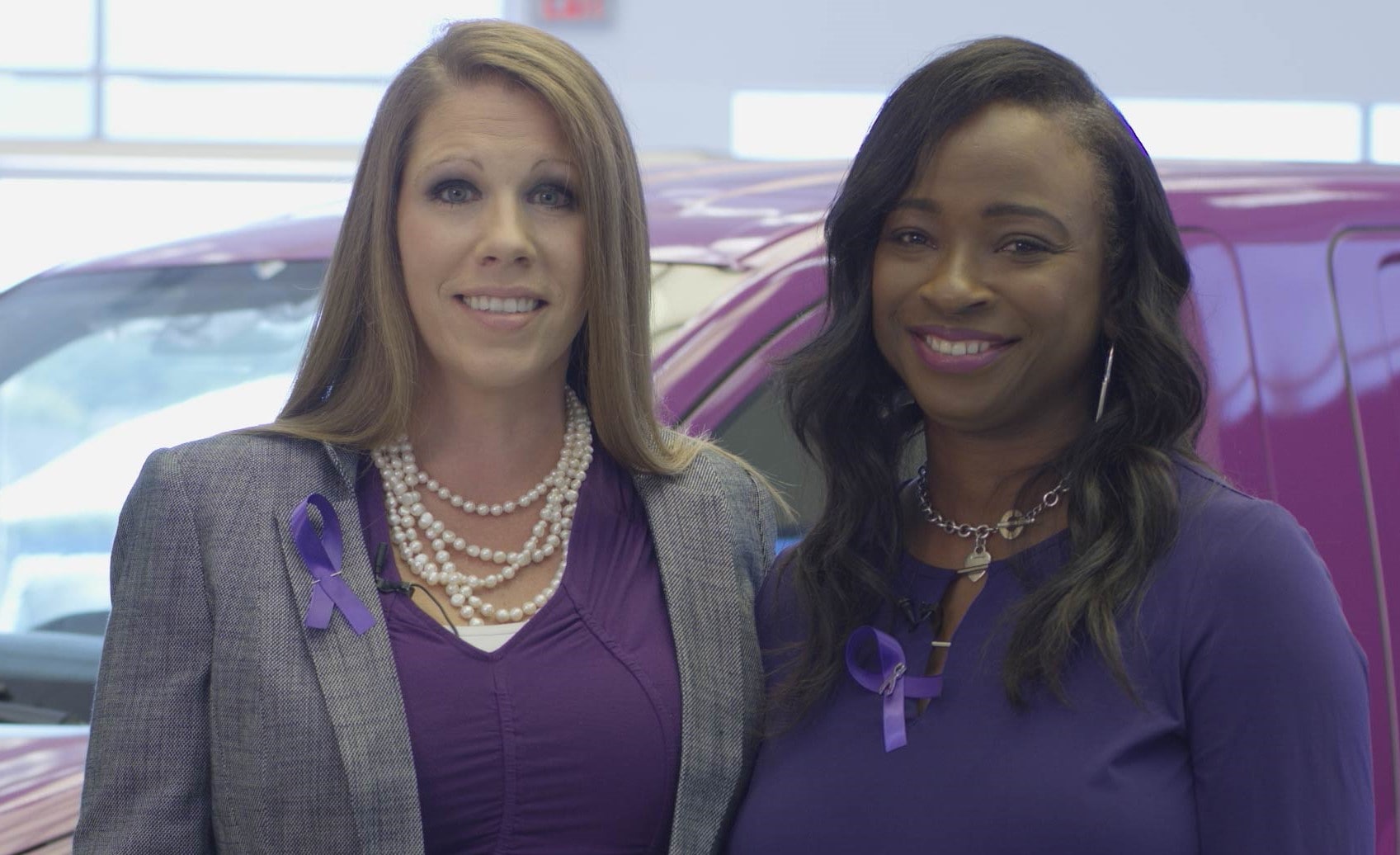 One in four women will experience domestic violence. To support these women and their children in North Texas, local women's charity "Women Called Moses" provides those in domestic violence danger with immediate shelter in a local hotel at a cost of $75 per safe night. To bring awareness and resources to this issue, local Global Award Winning Nissan dealer Trophy Nissan in Mesquite has partnered with Women Called Moses and developed the "1000 Safe Nights" campaign with a goal of covering the cost of 1,000 safe nights of shelter. The dealership has custom-wrapped an All-New 2019 Nissan NV200 van and is inviting members of the public to sign their name in support of this effort. The "1000 Safe Nights" Nissan NV will be showcased at various locations throughout the city for the Trophy Nissan to raise money for domestic violence and provide "1000 Safe Nights" public to sign and Trophy Nissan has committed to donate for every signature received.
Trophy Nissan General Manager Jennifer Carroll said, "This issue is very near and dear to me and I'm thankful as a company we are able to use our resources to commit to helping women and children affected by domestic violence. Our goal is to create awareness and try to end this vicious cycle. Trophy Nissan understands that together with the community that we serve, we can make a real difference and provide a 1000 Safe Nights." Debra Nixon Bowles, Founder and President of Women Called Moses elaborated on Trophy Nissan's commitment to the cause, "When our shelters are full we need a place that we can send women that are in a domestic violence situation. We are honored to have our friends at Trophy Nissan help raise awareness for the second year in a row. One-hundred percent of the money generated will cover the cost of sending these women to a safe place to avoid their dangerous situation."
Women Called Moses Coalition is a non-profit 501(c)(3) organization primarily created to provide a secure shelter for battered women and their children. Additionally, they provide ongoing educational and job skill training at no cost to the families to help move them along the road to independence. For Trophy Nissan to raise money for domestic violence and provide "1000 Safe Nights" more information on Women Called Moses or to donate visit womencalledmoses.org
Trophy Nissan, the recipient of the 2019 Nissan Global Award and largest Nissan dealer in the state of Texas, is located at 5031 N. Galloway Ave, Mesquite, TX 75150 at the intersection of I-635 and Galloway.
For more information about the "1000 Safe Nights" campaign please contact Amber Ifeanyichukwu at
(214) 878-8506