The Nissan Ambition 2030 plan will bring a handful of new options for consumers all over the world. More than a dozen models with all-electric systems will be introduced worldwide by this reputable brand. An investment of 17.6 billion dollars will optimize the development of rechargeable batteries for all future EVs.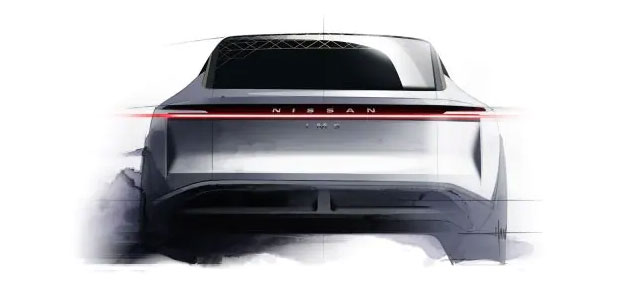 Preview of Nissan's All-New Electric Vehicles
The 2023 Nissan ARIYA will make an alluring debut on the automotive market in the USA. Built for a family of five, this compact crossover SUV will be sold in a total of four editions. Earning base status, the Venture+ is equipped with an electric motor that's synced with a front-wheel drive. A fully charged battery propels this all-new vehicle for up to 300 miles. Rated at 238 net hp, the motor is remarkably responsive and dynamic. You'll get the same electric propulsion setup on the ARIYA Evolve+, which offers a slightly lower driving range. However, this upgraded model includes a panoramic sunroof with power controls. You'll also enjoy the enhanced visual guidance from the Digital Intelligent Around View Monitor. Providing next-generation capabilities in preventing accidents, the ProPILOT ASSIST 2.0 technology is standard on the Premiere trim. You'll park this high-end model with ease thanks to the ProPILOT Park technology. Generating 389 hp, dual electric motors are installed on the ARIYA Platinum+. Fitted with the e-4ORCE all-wheel drive, this premium model will have excellent all-weather capabilities. A hands-free liftgate with motion sensors is another top feature on this high-tier trim.
Nissan has already created some preliminary plans for its upcoming concept cars, which will adopt advanced propulsion technology. For example, the Surf-Out pickup truck will come with a single cab that's spacious enough for two or three people. A short box provides reasonable capacity for hauling equipment on this electric vehicle, which also has solid off-road capabilities. The Nissan Chill-Out will have a continuous floor and swiveling seats that take inspiration from movie theaters. This small crossover SUV will also have versatile running boards for providing extra climbing leverage. Tuned for sporty handling, the Nissan Max-Out will be one of the most capable convertible cars on the market. This athletic and sleek model will also have a low center of gravity and wide body for maximum stability on any paved road. Additionally, the Chill-Out CUV and IMS sport sedan will be available with electric powertrains.