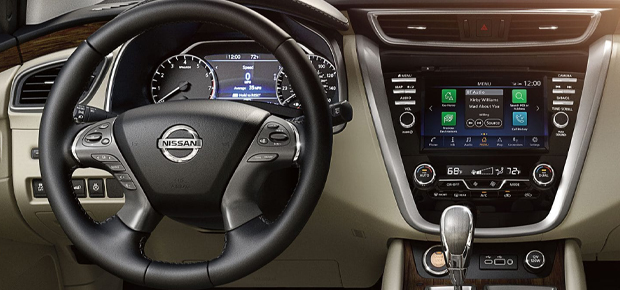 Innovative Technology and Performance
Nissan has been known for bringing driving excitement to the masses at an affordable price. For the 2020 model year, the automaker is offering a number of innovative tech and performance updates across the entire model line. From the compact Sentra to the flagship SUV Armada, Nissan is making bold moves to almost every aspect of all of their vehicles.
Let's start off with the brand new 2020 Nissan Versa. This subcompact car now boosts a number of new tech innovations including Safety Sheild 360. This suite of safety features includes rear automatic braking, lane departure warning with automatic emergency braking with pedestrian detection, and high beam assist.
For SUV fans, the refreshed 2020 Nissan Rogue brings both Nissan Intelligent mobility and ProPilot Assist to the crossover SUV. These two technologies allow the driver to better navigate around streets and roads with the assistance of the vehicle's radar and navigation systems. With ProPilot Assist, the vehicle allows the driver to comfortably follow the driver in front of her at a set distance. The system can adjust its speed to the traffic around it.
When it comes to performance, Nissan has gone one step beyond with its 4-door sports car, the Nissan Maxima. The large sedan features a number of innovations including intelligent engine braking, active ride control, and automatic trace control. With automatic trace control, the Maxima is able to hug curves with less effort leading to better control around corners and curves. The system can brake each wheel individually to help the driver get the best handle of any road.
Trophy Nissan invites you to test drive the advanced 2020 models of Nissan cars, trucks and SUVs. Our friendly sales team will do what it takes to give you an unforgettable test driving experience. Don't wait. Due to popular demand, our selection of 2020 Nissans will not last long.